Unveiling the Secrets: How My Book Became a Best Seller in Just 2 Weeks
I know all the publishing experts recommend developing a launch plan months in advance, but I must confess that I didn't do that in this case. I rarely feel like I have that much figured out ahead of time. When authors start recruiting launch teams months out, I'm more likely to forget about it. Oh, and please don't be one of those authors who dribbles out one chapter per week by email for 20 weeks before the launch date. We're adults. Can't we be trusted to buy a book and read it in a few days before leaving a review?
Every author and book is unique, and every book launch is slightly different. Flexibility is essential. In this case, it wasn't until my final formatted copy was in the hands of beta readers that I felt I could shift gears to start planning the launch. Because this wasn't my first book published, all essential accounts had already been established. I've walked through this process before, and the only stress I felt came from within.
Even though this article is titled "Unveiling the Secrets," there are no secrets. I followed my own advice regarding pre-planning the book launch (outlined in Chapter 14 of The Complete Beginner's Guide to Self-Publishing for Christians). Above all else, remain flexible. My original anticipated publish date was August 4th. I tried to rush a few things to maintain that date, but this added unnecessary pressure. Launching on August 21st allowed more breathing room. I believe in keeping things simple. Typing up my launch plan details, then adding dates and deadlines for completing tasks made implementation easy (Chapter 17). Most days, my goal is to accomplish three simple tasks, and I generally start the day by asking God to order my steps. Book launch is a time for celebration and can be enjoyable.

I prefer to publish the eBook version at least a week before the paperback version. A few days before the eBook was launched, I reached out to my FB contacts.
Celebrate with me! I've just tweaked my final manuscript and ordered a paperback proof copy of "The Complete Beginner's Guide to Self-Publishing for Christians." This project has been in the works for an entire year. A whole community of writers, authors, editors, and proofreaders have contributed to this work to create an essential self-publishing guide, and the advanced editorial reviews are great!

Are you a Christian writer looking to share your message with the world but don't know where to start? This book will assist you in making informed decisions, allowing you to avoid wasting money, time, and energy.

The eBook launches this week, and the paperback version will launch before the end of the month. I still need a dozen more people on my launch team (it's a party, and gifts are involved!). Launch team members agree to purchase the book during launch week (at a reduced price), leave an honest review on Amazon, and share the book with friends on social media. If you're a writer, know a writer, or God is nudging you to write a book, I'd love to have you on my launch team.
Following the steps outlined in The Complete Beginner's Guide to Self-Publishing for Christians, I posted videos and posts on three separate FB pages inviting people to join the launch party. Specifically, I asked people to do three things: buy a copy of the eBook for $0.99 during launch week, leave an honest review, and share it on their social media pages (plus contact me immediately if they notice any errors).
To encourage people to join my launch party, I offered an advance PDF of the book and a unique PDF book-related handout to everyone who volunteered to be on the launch team. I also scheduled a date/time for giving away prizes (a drawing for a free book, a free PDF handout of something-or-other that I can't recall at the moment, free mock-ups, and a grand prize giveaway of one 15-minute ask-me-anything call). The prizes you give away can add value without draining your finances.
My goal was to have 35 people follow through with making a purchase, plus leaving a review during the first week. During the book launch recruiting period (ten days), 17 people joined my launch team. I sent each person an email outlining the launch plan and their responsibilities. The email also included book mock-up graphics for them to share on social media.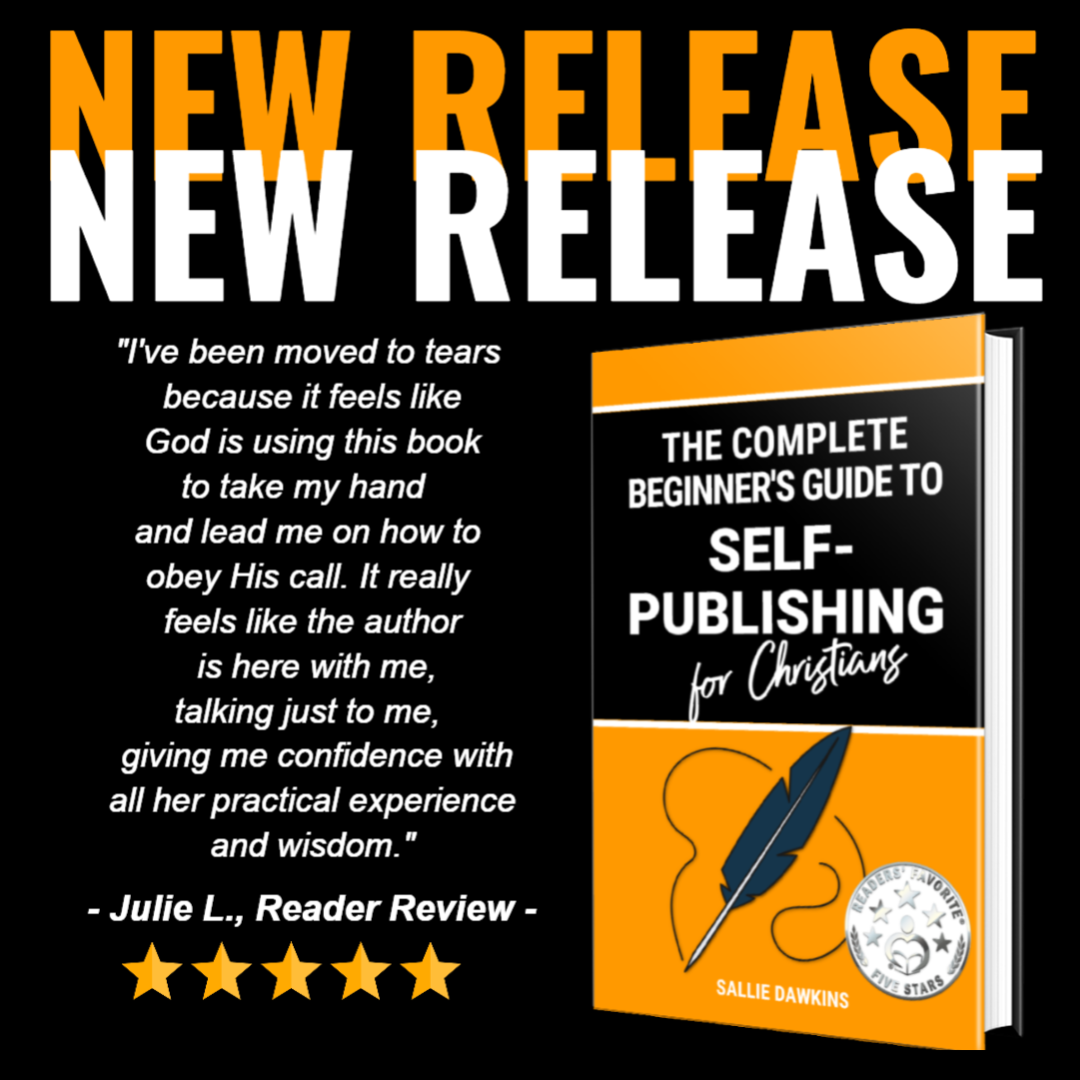 On the first day of launch, sixteen people bought copies of the eBook. My primary job during the first two days of the book launch was to reach out to all of my contacts via text, messenger, or voice to share the news of the book launch, inviting them to help me out by grabbing a copy of the eBook for $0.99 and asking them to please leave an honest review. Due to personal tech challenges and storm-related power outages, it took me four days to reach out to 188 people. The mistakes I make are sometimes hilarious. My desk sits right in front of the air-conditioning return. The fiftieth person I'd left a voice message with was the first to tell me, "Whatever you're saying sounds like you're in a wind tunnel." Who knew? Switching to a headset seemed like a better idea. Still, at some point, I got fidgety during the calls and accidentally pressed the mute button. How many of those voice messages were silent? I don't know, but contact #115 was the one who pointed out the error. I cried, took a break, laughed, and moved forward with the contacts.
Within three days, six people left reviews on Amazon, and seven people shared on social media. Between sales and reviews, my eBook hit #1 in two of the three categories listed.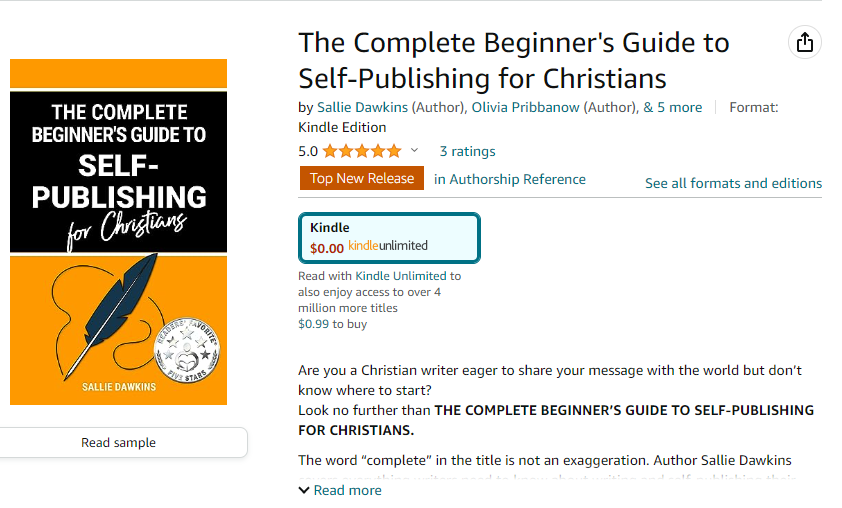 On the 4th day of the book launch, I shared the book release with three private groups on social media. I have a website but don't have an email list, so my entire book launch plan relied on FB contacts.
No one on the launch team mentioned any errors. Still, I wanted to tweak a few things when I reviewed the paperback proof, so I made those corrections in Atticus and uploaded new files for eBook and paperback.
During the first week of the eBook launch, the eBook ranked #1 and #2 in two categories. The third category was not doing well, so I adjusted and chose a different category. One of the resources I recommend in The Complete Beginner's Guide to Self-Publishing for Christians is All-Author. I'd rate them 5/5 stars. There are free (basic) and paid (pro) options, so start with the free option. What have you got to lose? I signed up for the New Release Alert, and All-Author emailed 107 people to notify them of my new book. Any followers of your Amazon Author Page will automatically receive an email from Amazon to alert them of your new release.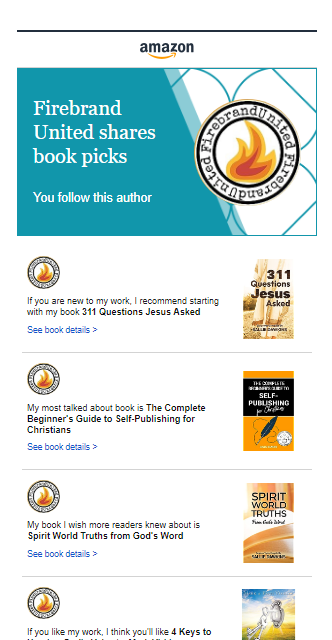 A week into my book launch, I only had seven reviews posted, so I sent a follow-up email to everyone on the launch team. Sometimes, reviews are posted slowly. If this happens to you, don't rush to contact Amazon. Give it a few days. Perhaps reviews aren't posting because reviewers didn't meet Amazon's requirements. If so, encourage people to leave a review on Goodreads.

When the paperback version launched, I posted videos and new graphics to FB and LinkedIn. I also signed up for two paid ads to extend the book's reach. A Goodreads Giveaway was my first choice, but I wrestled for several days with the Goodreads platform because this book was released under my publisher account. Goodreads accounts are either reader, author, or publisher, and my application was rejected half a dozen times before approval. The Goodreads Giveaway was for 100 eBooks at a cost of $119 to be spread out over the entire month of September. The other paid ad was with Gospel eBooks for a single run on September 4th for $85. That day, 90 people purchased a $0.99 eBook (paying a royalty of $0.30 each).

It's not generally too difficult to reach #1 New Release status if you've chosen good categories for your book. It takes a bit more effort to reach #1 Best Seller in a category, and a steady stream of sales and reviews to earn Amazon's BEST SELLER ribbon. The influx of purchases generated from the Gospel eBooks ad allowed my eBook to achieve BEST SELLER precisely two weeks after publishing.

I diligently checked the Amazon page to capture screenshots of all significant milestones. Still, on that day, I hadn't logged on to Amazon at all. It was so unexpected, yet there it was. I took quick screenshots, then promptly created a FB Live video to share this milestone with everyone in my community and to thank them for their ongoing support. It's social proof that when we pull together within a community, we can accomplish far more than we could ever achieve individually.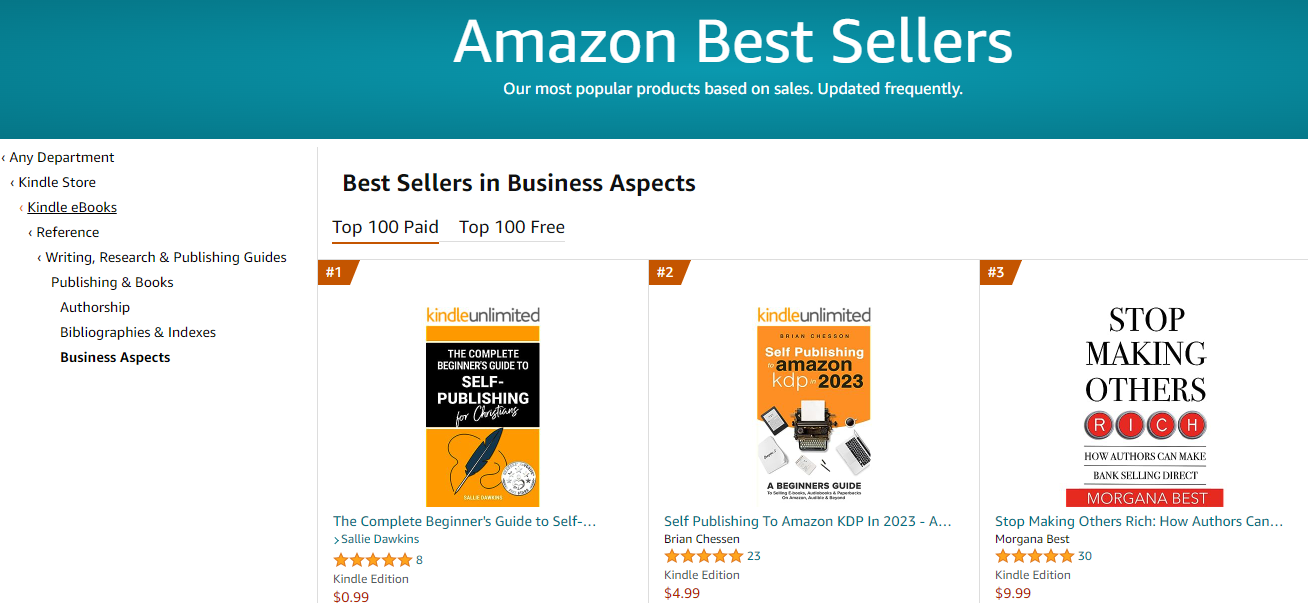 To generate local interest, I partnered with the local library to present a class on Tuesday evenings. I submitted the information to my local newspaper and Alumni Association. Other than that, my primary focus is encouraging everyone I know to 1) buy the book, 2) leave a review, and 3) share with others. That's the extent of my launch plan.

For ongoing marketing, I'll create social media posts in Canva to include quotes from the book, review quotes, and reminders to "buy my book." That last part seems so sales-y, and it's my least favorite. Everything I'm sharing here is in the book, so I'm not adding anything new. Book launch is the beginning of something special, but it's just the first day of many days of ongoing marketing.
I'd like to know how others market. What works for you? What would you recommend? What tips can you offer?