The Supernatural Christian Lifestyle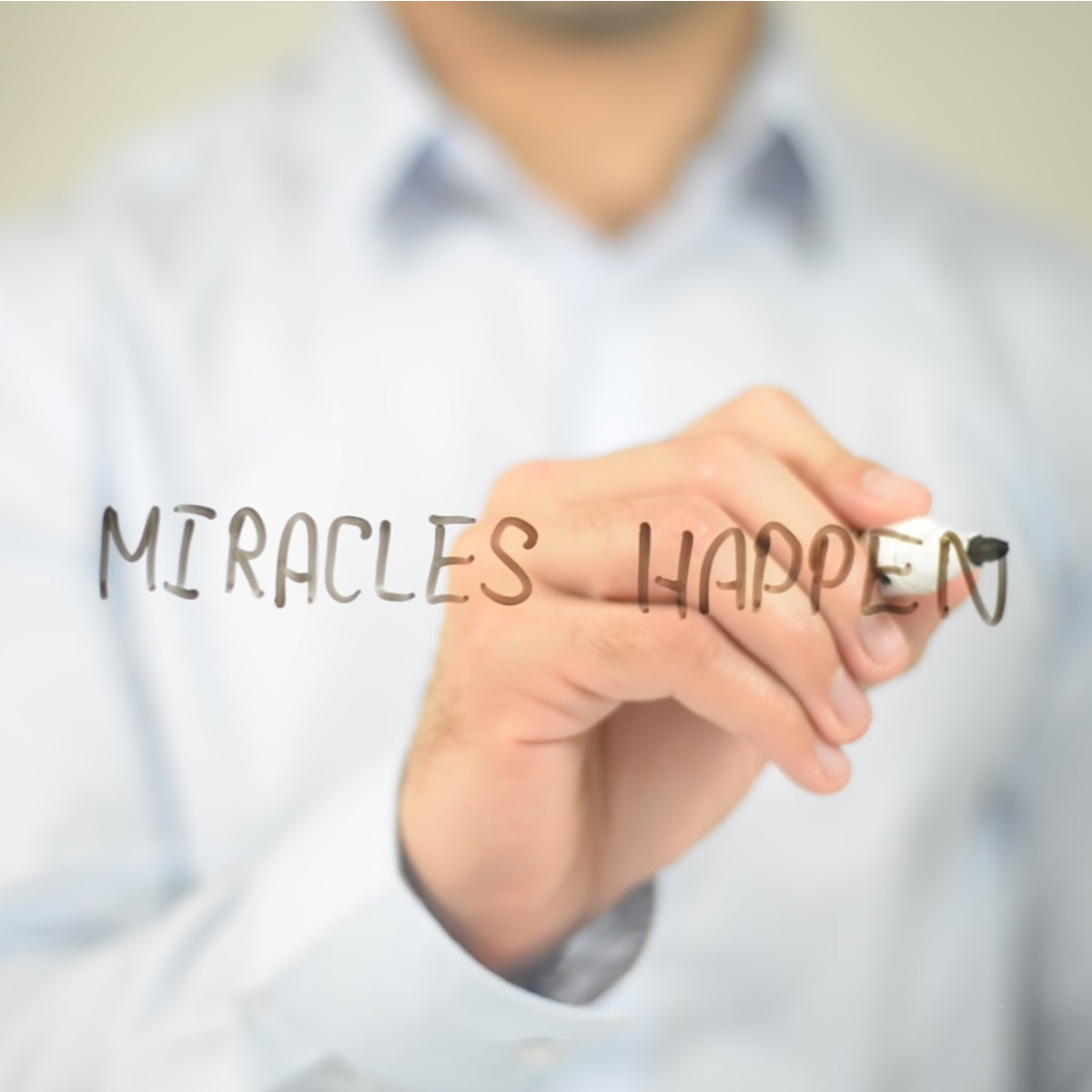 A friend candidly shared her reservations and concerns about my use of the phrase supernatural Christian lifestyle. This phrase had come up during a recent dinner conversation. Well-intentioned friends cautioned her against reading any books using the words supernatural Christian lifestyle (including my books).

Is the Christian lifestyle meant to be supernatural? Their thinking was that some "supernatural" instances border on witchcraft. Who knows what to believe anymore? I get it. In fact, it's part of my testimony.

One evening as I attended church with a neighbor, I received the baptism of the Holy Spirit with evidence of speaking in tongues. When I mentioned this to non-church-going family members, I was lovingly warned against occultism and cults posing as churches. "Beware!"

I didn't know what to believe. Rather than trying to learn more about it, it was easier to for me to go back to a "safe" denominational church where speaking in tongues was a non-issue. They didn't believe in or practice speaking in tongues in this place.

Yes, I turned my back on God. It was probably one of the dumbest things I've ever done. To make up for it, I volunteered a lot. Why did I volunteer a lot? Did you guess that I was trying to earn my way back into God's grace? Yes, that's another one of the dumbest things I've ever done. It was a time of arrested development that brought incredible torment and pain. I learn a lot of life lessons the hard way.

Most Christians could probably agree, if it's not from God, we don't want it; and we don't want anything to do with it. The well-intentioned people advising my friend to use caution in reading my books, had not read my books themselves, didn't know me personally, and didn't know my testimony.

Perhaps we should start with what I mean when I use the phrase, "supernatural Christian lifestyle."
The word "supernatural" means something outside the natural realm and cannot be explained by science. The Bible is full of testimonies and stories of the supernatural. Were those stories of supernatural miracles only true for people who lived in Bible times? Aren't we STILL living in Bible times?
Would hearing the voice of the Lord count as supernatural? What does Scripture tell us?
But you don't believe, because you are not of my sheep, as I told you. My sheep hear my voice, and I know them, and they follow me. I give eternal life to them. They will never perish, and no one will snatch them out of my hand. (John 10:26-28 WEB)

He said, 'The God of our fathers has appointed you to know his will, and to see the Righteous One, and to hear a voice from his mouth. For you will be a witness for him to all men of what you have seen and heard. (Acts 22:14 WEB)

Would loving God and loving others count as supernatural?
We love him, because he first loved us. If a man says, "I love God," and hates his brother, he is a liar; for he who doesn't love his brother whom he has seen, how can he love God whom he has not seen? This commandment we have from him, that he who loves God should also love his brother. (1 John 4:19-21 WEB)

How about speaking in tongues, interpreting tongues, laying hands on the sick to see them recover, casting out demons, prophesying, encountering angels, or seeing Jesus?
Therefore they stayed there a long time, speaking boldly in the Lord, who testified to the word of his grace, granting signs and wonders to be done by their hands. (Acts 14:3 WEB)

Now I desire to have you all speak with other languages, but rather that you would prophesy. For he is greater who prophesies than he who speaks with other languages, unless he interprets, that the assembly may be built up. But now, brothers, if I come to you speaking with other languages, what would I profit you, unless I speak to you either by way of revelation, or of knowledge, or of prophesying, or of teaching? (1 Corinthians 14:5-6 WEB)

But he, being full of the Holy Spirit, looked up steadfastly into heaven and saw the glory of God, and Jesus standing on the right hand of God, and said, "Behold, I see the heavens opened, and the Son of Man standing at the right hand of God!" (Acts 7:55-56 WEB)

Having come in, the angel said to her, "Rejoice, you highly favored one! The Lord is with you. Blessed are you among women!" But when she saw him, she was greatly troubled at the saying, and considered what kind of salutation this might be. The angel said to her, "Don't be afraid, Mary, for you have found favor with God. (Luke 1:28-30 WEB)

The big one that challenged me personally was Mark 16:17-18.
These signs will accompany those who believe: in my name they will cast out demons; they will speak with new languages; they will take up serpents; and if they drink any deadly thing, it will in no way hurt them; they will lay hands on the sick, and they will recover. (Mark 16:17-18 WEB)


Scripture states clearly, "These signs will accompany those who believe…" Why, then, was I not seeing "signs" happening where "believers" gathered together? Were my expectations wrong? It's something I wrestled with for many years. If there are no signs, does it mean we don't believe?

What does "believing God" really mean? We all have to answer this question for ourselves.

What anyone else believes is between them and God, and it does not change my testimony.

I believe in One God: Father, Son, and Holy Ghost. I also believe that miracles and signs will accompany those who believe in Christ. My God is a God of abundance. He is my Savior, Lord, Healer, Provider, Comforter, Counselor, Advocate, Word, Friend, Redeemer, and so much more!

This is living the supernatural Christian lifestyle. And I believe it's for every born-again Spirit-filled child of God.