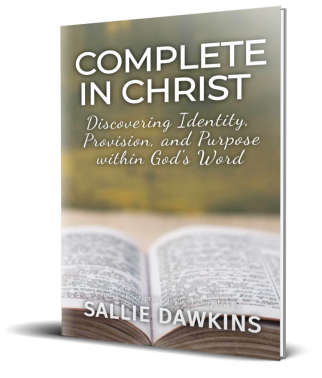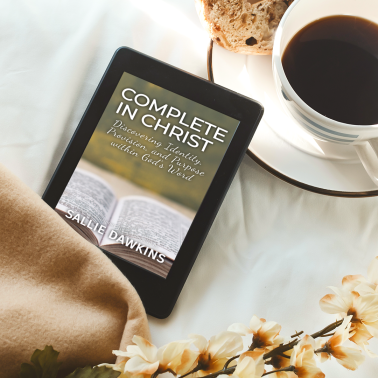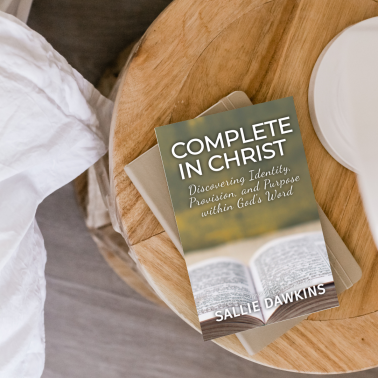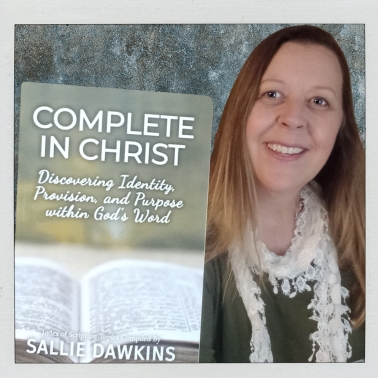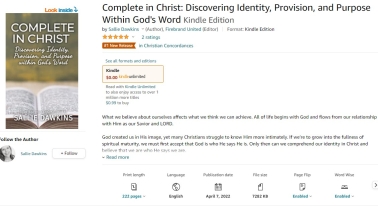 Complete in Christ
Discovering Identity, Provision, and Purpose within God's Word
By Sallie Dawkins
Published by , Firebrand United, LLC
What we believe about ourselves affects what we think we can achieve. All of life begins with God and flows from our relationship with Him as our Savior and LORD.

God created us in His image, yet many Christians struggle to know Him more intimately. If we're to grow into the fullness of spiritual maturity, we must first accept that God is who He says He is. Only then can we comprehend our identity in Christ and believe that we are who He says we are.

Whether you're seeking to grow in your love of God, self, or others, God's Word is our guide. Within the pages of this book, you'll find:
Over 1,000 scriptures indexed in over 130 categories to aid your journey of discovery.
Three distinct sections: Old Testament Scriptures, New Testament Scriptures, and an alphabetical Index.
Index Categories including: Blessings, Covenant, Generations, Glory, Inheritance, Joy, Land, Life, Love, Peace, Power, Promises, Salvation, Time, Trust, Wisdom, and more!
An easy-to-read 13 point font.
Are you ready to discover your identity, provision, and purpose within God's Word?

Complete In Christ is a collection of identity scriptures sourced from the World English Bible (public domain). God's word is eternal and never expires. Jesus is the same yesterday, today, and forever (Hebrews 13:8), and He loves you with an everlasting love (Jeremiah 31:3).

ENDORSEMENTS
Sallie Dawkins lives what she writes and writes what she lives! Sallie, daily follows the Lord Jesus, joyously growing in her knowledge of Him as Savior, Lord, King, and Friend. Every book she writes is a testimony to the breathtaking miracle of God's Word…to those who believe. - Michael Van Britson, Minister of the Gospel for 50 years and Pastor of The Father's House Church, Illinois

Sallie Dawkins is a strong woman of God. She walks according to the word of Christ in her everyday life. She is anointed with the gift of teaching. If you desire more wisdom and understanding in your walk with Christ, I highly recommend her books. - Mary Kuehn, Mary Kuehn Ministries, Texas; and author of A Torn Heart- What Not to Do With Your Life
eBook, pb | 278 pages | 6x9 | https://www.amazon.com/Complete-Christ-Discovering-Identity-Provision/dp/1955861366 | April 17, 2022