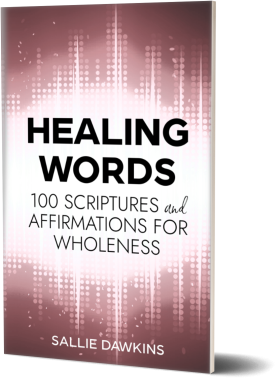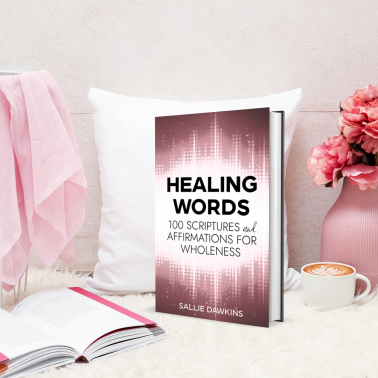 Healing Words
100 Scriptures and Affirmations for Wholeness
Published by Firebrand United, LLC, Firebrand United
Buy from:

Discover the transformative power of God's word in HEALING WORDS: 100 SCRIPTURES AND AFFIRMATIONS FOR WHOLENESS. This book is a powerful resource to improve all aspects of your well-being - physical, mental, emotional, and spiritual. Carefully chosen scriptures and specially crafted affirmations provide comfort, inspiration, and daily motivation for individuals of all ages and backgrounds.

In addition to the scriptures, HEALING WORDS also includes affirmations that positively impact mental and emotional well-being. These affirmations are carefully tailored towards wholeness and healing, reflecting the teachings of the scriptures. By incorporating these affirmations into your daily life, you can align your thoughts and beliefs with the transformative power of God's word, allowing you to experience true healing and abundance.

With its compact size, you'll always have instant access to a source of divine inspiration, even on the busiest of days. Slip it into your bag, keep it in your car, or bring it along during your travels. Its portable nature also makes it a valuable tool for evangelism. Individuals or teams of volunteers can share the scriptures and affirmations in HEALING WORDS with others, offering comfort, hope, encouragement, and prayer.

Through HEALING WORDS, you will:

- Realize the power of God's word to manifest abundance and health in your life
- Experience a daily dose of motivation to live life to the fullest
- Deepen your faith and trust in God
- Transform your life with positive thinking.

HEALING WORDS is more than just a book; it is a gateway to experiencing the abundant life God desires for all His children. By incorporating these scriptures and affirmations into your daily routine, you can deepen your faith, gain inspiration, and enjoy daily motivation. Let the power of God's Word work in your life as you unlock the doors to health, abundance, and wholeness.

Begin your transformative journey today with HEALING WORDS: 100 SCRIPTURES AND AFFIRMATIONS FOR WHOLENESS.
Paperback | 113 pages | $5.99 USD | 5x8 | 978-1-955861-53-3 | October 26, 2023