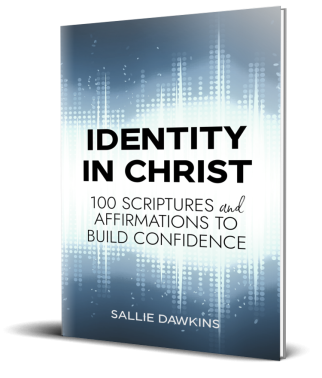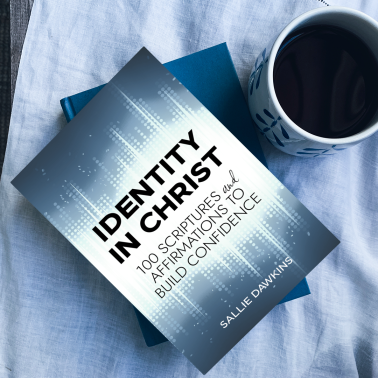 Identity in Christ: 100 Scriptures and Affirmations to Build Confidence
By Sallie Dawkins & Firebrand United
Published by Firebrand United, LLC, Firebrand United, LLC
Buy from:

Discover the power of your true identity in Christ!

Are you tired of feeling down, lost, or questioning your worth? Do you long for unshakeable confidence and a renewed sense of self? Look no further! Introducing IDENTITY IN CHRIST: 100 SCRIPTURES AND AFFIRMATIONS TO BUILD CONFIDENCE, the essential guide to unlocking your true potential and stepping into the abundant life God has destined for you.

With carefully curated scriptures and powerful affirmations, this book empowers you to claim your identity in Christ and overcome all doubts and insecurities that have held you back. Each scripture in this book will uplift, encourage, and strengthen your faith, allowing you to build unshakable confidence. As you immerse yourself in God's Word, you will discover the unending love and grace He has bestowed upon you, reminding you of your true worth and purpose.

As a companion to the scriptures, the book provides 100 empowering affirmations designed to amplify your confidence and affirm your identity in Christ. These affirmations work hand in hand with the scriptures to plant seeds of faith, replacing negative self-talk with positive, God-given declarations that will transform your mindset and reshape your life.

IDENTITY IN CHRIST is not just another book to add to your collection – it is a powerful tool that will revolutionize how you see yourself and the world around you. Through daily practice, you will witness profound changes in your relationships and overall well-being as you embrace your true identity and walk in the confidence that comes from knowing who you are in Christ.

Whether new to the faith or a seasoned believer seeking renewal, this book is the perfect companion on your journey toward self-discovery and personal transformation. The portable 5x8 size makes it ideal for carrying wherever you go, making it easy to access whenever you need a reminder of your true identity in Christ.

Don't let doubt hold you back any longer – unlock your true potential and enter a life filled with confidence, purpose, and joy. Order your copy of IDENTITY IN CHRIST: 100 SCRIPTURES AND AFFIRMATIONS TO BUILD CONFIDENCE today and begin your journey towards a life of unshakable faith and unwavering self-belief. IDENTITY IN CHRIST can be a powerful tool for evangelism and outreach when shared with others. Individuals or teams of volunteers can share the scriptures and affirmations in IDENTITY IN CHRIST with those in need, offering comfort, hope, encouragement, and prayer.
Paperback | 115 pages | 5x8 | 978-1955861526 | August 14, 2023