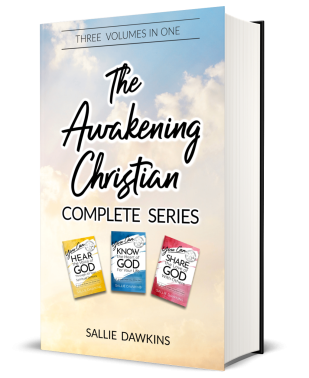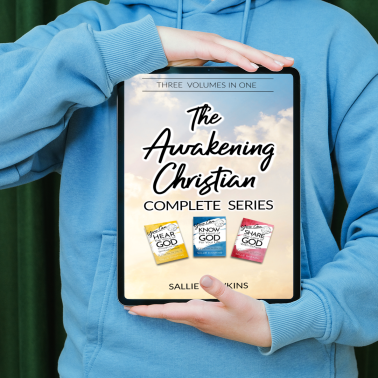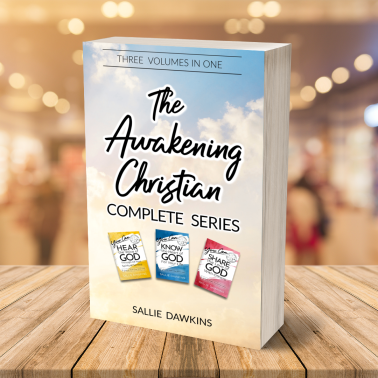 The Awakening Christian
Complete Series
By Sallie Dawkins
Published by Firebrand United, LLC, Firebrand United
The Awakening Christian series by Sallie Dawkins is a testament to the power of supernatural healing and deliverance in the author's life. In this special anniversary edition, the series' three best-selling and award-winning books are combined into one volume, offering a comprehensive guide to discovering identity, potential, and purpose in Christ.


Sallie Dawkins was no longer satisfied with living a complacent or powerless life as a Christian. She was hungry for more and wanted to love and trust God completely. A heart encounter with God challenged Sallie's entire belief system. This experience marked the turning point and eventual end of half-hearted, wavering faith. It started her on a supernatural journey of discovery that rapidly transformed her life, including healing from decades-long chronic pain.
Now an ordained Christian healing evangelist, Dawkins shares her expertise in coaching born-again Christians in spiritual growth. Through personal testimony and Bible verses, she addresses commonly overlooked questions about the supernatural and encourages readers to confront doubts, deceptions, and assumptions.


The series explores fundamental spiritual principles and aims to motivate, empower, and uplift readers, helping them overcome obstacles and cultivate a supernatural life designed by God. By integrating the truths of the Bible, readers will experience a renewed and confident faith, enhancing their connection with God.


The three books in this series include: "You Can Hear the Voice of God Through All Your Spiritual Senses," "You Can Know the Love of God For Your Life," and "You Can Share the Love of God With Others." These books will help readers discover their true identity as beloved children of God, grow in awareness of God's presence, recognize His voice, restore peace and clarity, seek God's will, align with Christ, and unlock the soul-healing power of communion.


Readers will also learn about working out their salvation, practicing spiritual authority, growing in their true identity, and walking in Christ's authority and the Holy Spirit's power to heal others. Practical tips for partnering with God and fulfilling the Great Commission are also provided.


This book is for those seeking to move from complacent Christianity into the fullness of their identity and authority in Christ. It is also valuable for church leaders and those called to deliverance ministry. With resources and application questions at the end of each chapter, readers can apply the lessons from Dawkins' journey of spiritual growth to their own lives.


The Awakening Christian: Complete Series is an inspiring faith and spiritual awakening journey. It is a must-read for those seeking a deeper relationship with God and a desire to operate in His power and love.


Individual book awards include: Readers' Favorite International Book Awards SILVER MEDAL in Christian Devotional/Study Category (2022); Global Book Awards SILVER MEDAL (2022); and Readers' Favorite International Book Awards BRONZE MEDAL in Christian/General Category (2022).

The 3-in-1 special edition of The Awakening Christian: Complete Series is formatted in 11 pt font.
Hardcover, PBB, eBook | 508 pages | 6.14x9.21 | 978-1955861502 | November 14, 2023