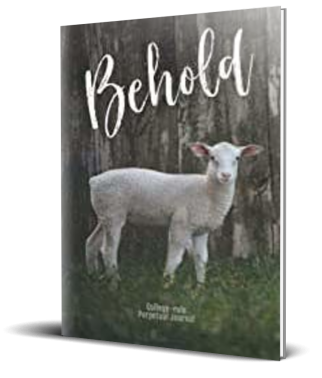 Christian Journal Behold the Lamb
By Firebrand United
Published by , Firebrand United, LLC
Buy from:

This 6x9 Perpetual Journal/Composition Book is a convenient size for tucking into your purse. The college-ruled, lined pages are perfect for:
Sermon notes,
Mindful thinking,
2-way journaling,
Reflection,
Self-development,
Gratitude notes,
Goals,
and many other uses.
60 double-sided non-perforated pages offer 120 pages total for all your notetaking needs.
paperback | 120 pages | 6x9 | 978-1955861212 | August 10, 2021