PBJs with Jesus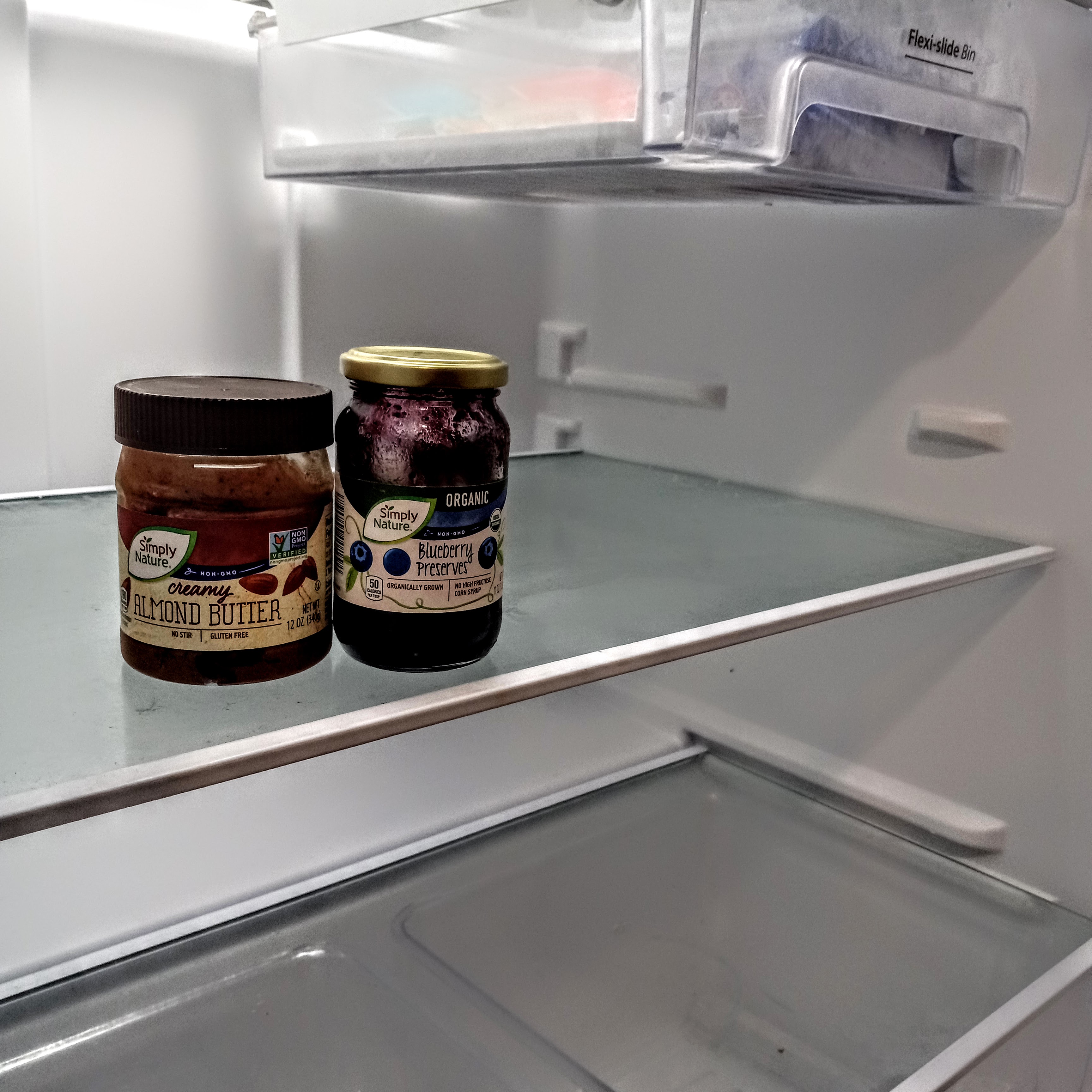 A friend recently commented that grilled cheese sandwiches are some of her favorites. I responded that I feel the same way about PBJs.

A few years ago when I joined an outreach team at church, the pastor encouraged us to bring sack lunches to give away, but "don't bring any of those cheap peanut butter and jelly sandwiches for the people because you know you wouldn't eat that at home, and they deserve better."

I knew what he meant. Except that's what I eat at home.

I think if the Lord gave me more money, I'd only give away more, because I love giving. When does a pastor tell you to stop giving so much? But that was the sage advice I received a few months ago.

So far, I haven't figured out how to earn more (because books about scriptures and testimonies don't seem to be on most folks wish lists; and before that I made postcards and note cards but those weren't hot sellers either).

Like everyone else, I'm just trying to do what the Lord shows me to do. Until the floods of revenue come to my part of the wadi desert, I do what many others do, and pull funds from one area to have more in another.

Pulling from the food budget is easy enough since I don't really have to worry about feeding anyone else. And before you say it, Yes, I'm well aware that God is abundantly rich and that I'm His favorite and can have anything I want. I'm getting new upgrades in perception this year. Promise. I've found that it's easier to live a fasted lifestyle if you're not overly concerned about food spoilage, so certain times of the year, I cut back intentionally. If I wanted more groceries, I'd go buy them.

Anyway, another friend responded to my comment about PBJs and asked if I had ever created a triple decker version. Well, I don't think I love bread that much, but I did dream that Jesus (the Bread of Life) came by to make a PBJ sandwich for a child that was with Him. He was comfortable (like He lives here) and went straight to the kitchen to get whatever He needed.

The day before, I had mixed jelly into the jar of almond butter because sometimes the oil in those natural butters rises to the top leaving the bottom portions a bit dry. Well, I was concerned Jesus might be disappointed about finding jelly mixed in with the almond butter, but it wasn't a big deal. Why should it be? His eyes twinkled, He smiled big, and gave me a thumbs up. Almond butter and double jelly sandwiches! Yay!

God knows whatever He's given me, I'll freely give back to Him. I know the Lord is my Provider, and my portion never runs out.

Even if I had all the money in the world, I'd still eat PBJs with Jesus. You can have anything you want from the Lord's table in Heaven, and eat to your fill. It never runs out.

In Luke 22:29-30 (WEB) Jesus says, " I confer on you a kingdom, even as my Father conferred on me, that you may eat and drink at my table in my Kingdom. You will sit on thrones, judging the twelve tribes of Israel."

In Isaiah 43:19 (WEB) we read, " Behold, I will do a new thing. It springs out now. Don't you know it? I will even make a way in the wilderness, and rivers in the desert."